272001 PE upgrade parts for Bandai 1/72 MACROSS FRONTIER VF-25 Series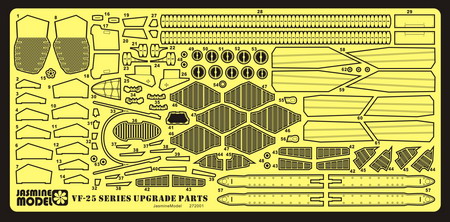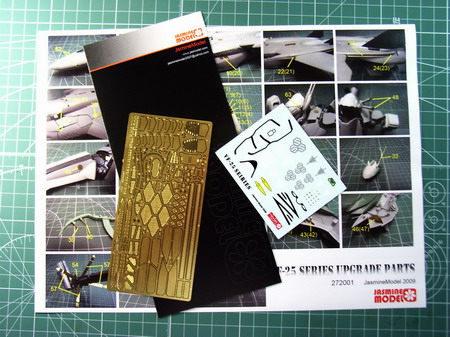 For anyone who are interested in detailing up their Bandai 1/72 VF-25 kits, now the chance is coming!
The first ever PE upgrade detailing parts for VF-25! Totally original design by Jasmine Model!
Give you options to detail up one member of the whole VF-25 family: VF-25F, VF-25S, VF-25G,and RVF-25/with the Ghost UAV!
Including parts for cockpit, pilot hands and HOTAS, intaker covers, all the small TVCs and antennas over the fuselage, inside thrustor, gunpod and sniper rifle, etc.

Also comes with a piece of decal sheet to complete the original one for more insignia, instrument panel and pilot badges.

Click here to view the instruction of applyment